Joseph Concannon
(Republican, Conservative, Reform)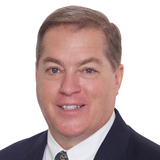 Running as Candidate for
23rd City Council District
Party
Republican
Current Occupation
CEO of Integris Security, LLC
Previous Occupation(s)
NYPD Captain, U.S. Air Force Veteran, Professor at SUNY Farmingdale, NY, Security Clearance Investigator (U.S. Government Agency contractor)
Education
Master's Degree in Public Administration; Bachelor's Degree in Government and Public Administration; John Jay College of Criminal Justice
Organizational Affiliations
President Emeritus of InfraGuard NY Metro Members Alliance (an FBI partnership initiative)
Prior Public Experience
Deputy Director of Public Safety in the Mayor Rudy Giuliani's administration
Website & Social Media
What is the most important issue in Council District 23 you would address if elected?
The most important issue facing this district is the dangerous return to high crime rates. The number one job of an elected official, especially at the city level, is to maintain and preserve public safety. If elected, I would immediately meet with our local precinct commanders to establish a better working relationship between them and our City Council as well as meet with the Police Commissioner to help address the specific needs of the 23rd Council District. I would oppose any and all legislation that would handcuff our police officers in the performance of their job.
What other important issues would you address if elected?
Creating jobs and working closely with our local economy would be my major focus as City Councilman. I will fight against taxes and regulations that stifle business and kill jobs. I believe we need to re-focus on job training programs especially for careers in the trades. We have schools in the district that are not effectively maintained and funded. That must end. I will fight to fully fund our schools and give teachers the tools they need to teach our children effectively and not simply teach to the test. We must re-focus our efforts in education towards being leaders in STEM learning to prepare our children to work in a global economy.
What makes you the best candidate for this office?
As the CEO of Integris Security and a 25 year veteran of the NYPD, I have unparalleled experience from both the private & public sector as well as the unique experience of being appointed by Mayor Giuliani to the position of Deputy Director of Public Safety, where I served as Chief Analyst of Public Safety Issues. I am well-equipped to deal with the safety needs of this city.