Barry Grodenchik
(Democratic)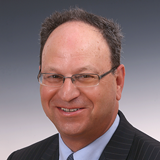 Running as Candidate for
23rd City Council District
Party
Democratic
Current Occupation
Director of Community Boards, Queens Borough President Melinda Katz
Previous Occupation(s)
Deputy Queens Borough President under Helen Marshall; New York State Assemblyman, Chief Administrative Officer for Queens Borough President Claire Shulman
Education
SUNY-Binghamton, Bachelor's Degree in Economics and History
Organizational Affiliations
Barry has been honored by numerous community organizations, including the Bnos Malka Academy, the Taiwan Association, the Korean American Association, the Southeast Queens Community Partnership and the Metropolitan Council on Jewish Poverty
Prior Public Experience
Deputy Queens Borough President under Helen Marshall; New York State Assemblyman, Chief Administrative Officer for Queens Borough President Claire Shulman
Website & Social Media
What is the most important issue in Council District 23 you would address if elected?
The most important issue facing our district is protecting our great schools. I attended public schools here in Eastern Queens and know that we must do everything in our power for our children and provide them with the resources they need to be successful.
What other important issues would you address if elected?
In addition to education, public safety and quality of life issues are most important. Eastern Queens has been ignored by City Hall for far too long and I will be the advocate for middle-class families, homeowners, coop owners, tenants and small business owners across our community.
What makes you the best candidate for this office?
My experience and knowledge of the district and our local communities is unsurpassed. I've dedicated my life to helping Queens' families through my work in the NYS Assembly, the Queens Borough President's office and with local community boards and organizations. No one will fight harder for the issues we care about and no one knows how to get results like I can.
Other Candidates for CD 23