Vision Statement
When every New Yorker is empowered to participate meaningfully in elections, candidates for office will be reflective of the communities they serve, elected leaders will be accountable to the public, and New Yorkers will have a democracy they can trust.
Mission Statement
We are dedicated to making our local democracy more open, transparent, and equitable.
We eliminate barriers to participation by providing access to the information and resources New Yorkers need to vote or run for office, and reduce the corrupting influence of money in politics by enhancing the impact of New Yorkers' small-dollar contributions.
---
The New York City Campaign Finance Board (CFB) administers one of the strongest, most effective campaign finance systems in the country. NYC's matching funds program amplifies the voice of average New Yorkers in city elections by matching their small contributions with public funds. By increasing the value of small-dollar contributions, the program reduces the possibility and perception of corruption from large contributions and unlimited campaign spending, and encourages citizens from all walks of life to run for office. Through its rigorous oversight and enforcement efforts, the CFB holds candidates accountable for using public funds responsibly.
The CFB publishes detailed public information about money raised and spent in city elections by candidates and independent spenders, bringing greater transparency to the democratic process. Its NYC Votes campaign engages and educates voters through community outreach, the Voter Guide, and Debate Program, empowering New Yorkers to make informed choices at the polls. In addition, the CFB seeks to improve the voter experience by advocating for legislative changes to the registration and voting process.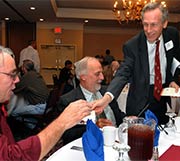 CFB Milestones
The CFB's core mandates have grown and the landmark campaign finance program has evolved significantly since 1988.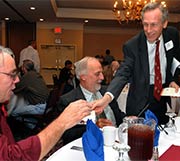 CFB Board Members
The nonpartisan Board is composed of five appointed members who serve five-year terms.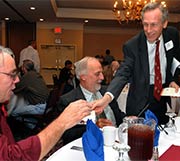 CFB Staff
CFB staff assist candidates, engage and educate voters, publicize how money is raised and spent in local elections, and more.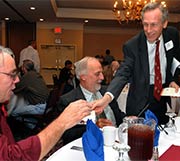 Voter Assistance Advisory Committee (VAAC)
The nine members of VAAC advise and assist the CFB with its voter engagement efforts.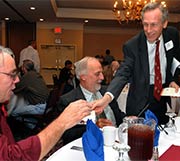 CFB Calendar
See all CFB events, meetings, trainings, deadlines, and election dates. Filter to find the dates most important to you.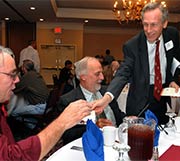 Career Opportunities
Interested in working for the CFB? Join our team and help make NYC elections fairer.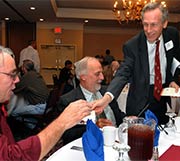 Vendor Opportunities
View open opportunities and learn about the bidding process for new projects.
Website Accessibility Statement
The NYC Campaign Finance Board is committed to ensuring its digital content is accessible to and usable by people with disabilities.