Todd Stevens
(Harlem Voices)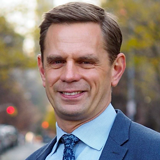 Running as Candidate for
9th City Council District
Party Enrolled In
Democratic
Current Occupation
Licensed Real Estate Broker
Previous Occupation(s)
Licensed Real Estate Agent Jan 2005 – Jan 2007, Real Estate Associate Jan 2002 – Jan 2005, Entrepreneur Aug 2000 – Nov 2001
Education
Waseda University Exchange Student, Japanese, Economics and History 1993 – 1994, Earlham College Bachelor's Degree, Japanese 1991 – 1994, Harvard University Certificate, Japanese Intensive Program 1991 – 1991
Organizational Affiliations
MMPCIA Treasurer Starting December 2014, Loft124 Condominium Board Secretary January 2012 – May 2015
Prior Public Experience
Volunteer NYPD Auxiliary Officer NYPD January 2010 – January 2013 (3 years 1 month) Civil Rights and Social Action
Website & Social Media
What is the most important issue in Council District 9 you would address if elected?
Remove the NYPD non-residency law that disallows police officers from living within their precincts. This will allow for true community policing. Find a way to increase our number of high performing charter schools so our 44,000 wait-listed students can decide their future. Create wrap-around school services that provide high school students options to learn a 'work skill' so all of our youth have the opportunity to learn a workrelated skill before graduating from high school.
What other important issues would you address if elected?
Double the number of minority owned businesses in Harlem. Increase low and middle-income home ownership in Harlem. Provide Harlem residents the new opportunity to decide how $1,000,000 in funds are distributed with Participatory Budgeting.
What makes you the best candidate for this office?
After selling and renting more than 400 homes in Harlem, Todd wants to help Harlem return to its unlimited growth achieved in the 1950s and 60s. With twenty years of business acumen, Todd wants to double our minority owned businesses and keep our long-term businesses alive. With Todd's leadership, Harlem will become a mecca for entrepreneurialism and business growth again.
Reprinted as supplied by the candidate. Participating in the Campaign Finance Program.
THE OFFICE OF CITY COUNCIL MEMBER
The City Council is the legislative, or law-making, branch of New York City's government. The City Council is responsible for passing local laws, making decisions about land use, overseeing city agencies, and approving the city's budget. Each Council member represents one of the 51 New York City Council districts. Council members receive an annual base salary of $148,500.
The winner of the February 14 election will fill the seat through the end of the 2017 calendar year. A primary and general election will be held this fall to fill the seat for a full four-year term starting in January 2018.