Marlon Molina
(Bronx Renewal)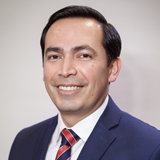 Running as Candidate for
17th City Council District
Party
Democratic
Current Occupation
Banker & Community Activist
Previous Occupation(s)
Community Organizer, Director at Non Profit Charitable Organization
Education
Fordham University- B.A. in Political Science and Economics
Organizational Affiliations
Co Founder of Bronx Volunteer Coalition
Prior Public Experience
Community Board 3 Member; Board Member of Mid-Bronx Desperados, Board Director Neighborhood Housing Services
Website & Social Media
What is the most important issue in Council District 17 you would address if elected?
I think that the most important issue district 17 residents face is preserving their right to decent wage jobs and affordable housing within their own community. As a Council member, I would work tirelessly to ensure that the neighborhoods in district 17 continue to prosper without pricing out the members of our community.
What other important issues would you address if elected?
Gun violence is another major issue in our community. If elected, I would ensure that we create partnerships between law enforcement and our community residents so that we can get more guns off our streets and provide alternative programs for troubled youth.
What makes you the best candidate for this office?
I have over 20 years of community development and public policy experience. I have managed city-wide anti-poverty programs and understand that we have a diverse communities within our boroughs and that our neighborhoods have distinct characteristics that make them unique. It is important that we preserve these characteristics as we revitalize these neighborhoods.
Reprinted as supplied by the candidate. Participating in the Campaign Finance Program.
Other Candidates for CD 17